Come, journey in prayer along the Way of the Cross, surrounded by the beauty of the Rocky Mountains!
Hiking the Stations of the Cross trail is available Thursday through Sunday, 10am-4pm, now through Easter. Camp St. Malo sits well above 8,000 feet of elevation.  Please come prepared for snow and ice along the trail during the months of October through May.  Bring micro-spikes or snowshoes if you have them, and warm jackets and pants.  The trail does climb a hill and is not paved.  Prayer materials will be available at St. William's Lodge. Everyone is required to both sign in before beginning the Stations and sign out upon completion of praying the Stations. Thank you!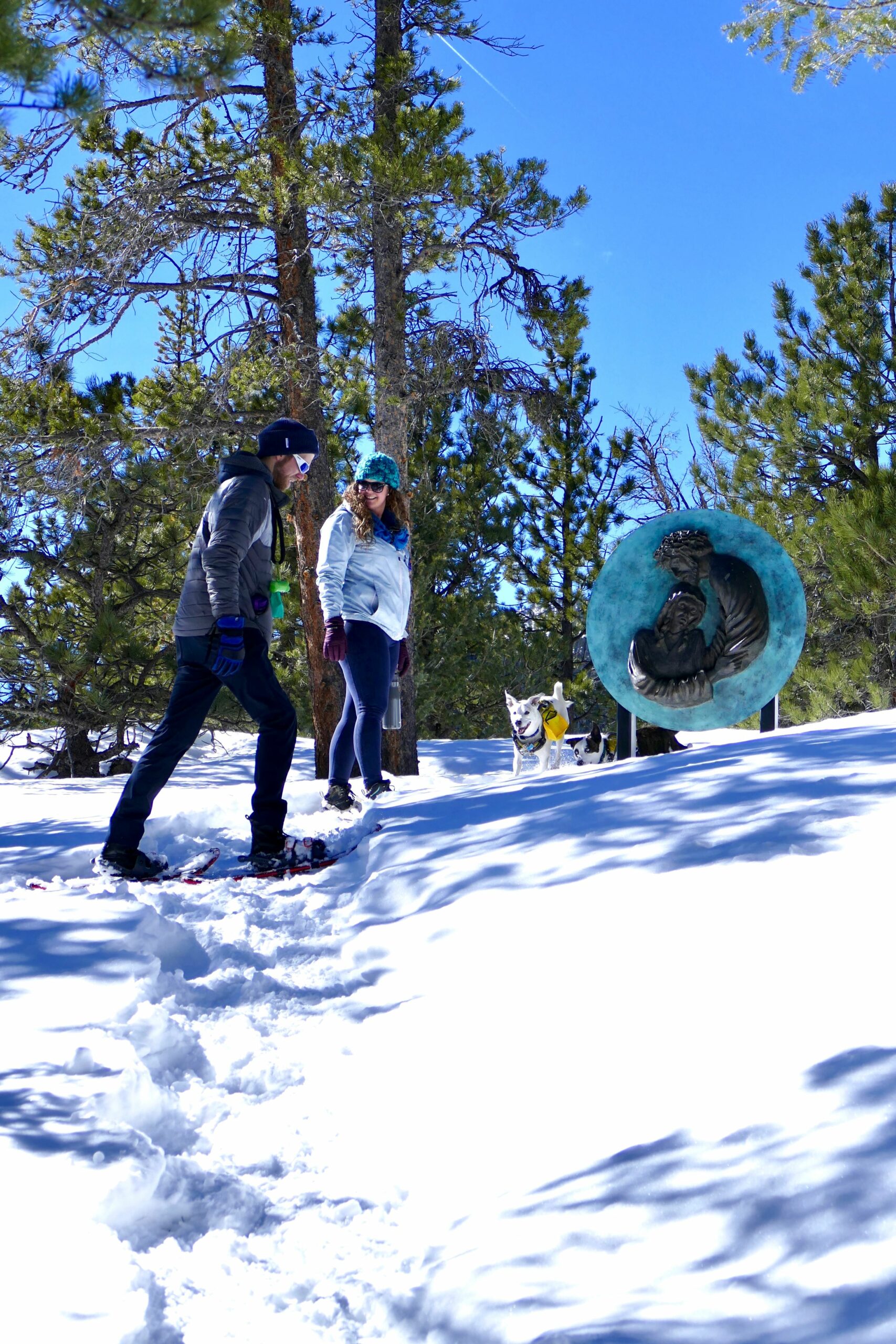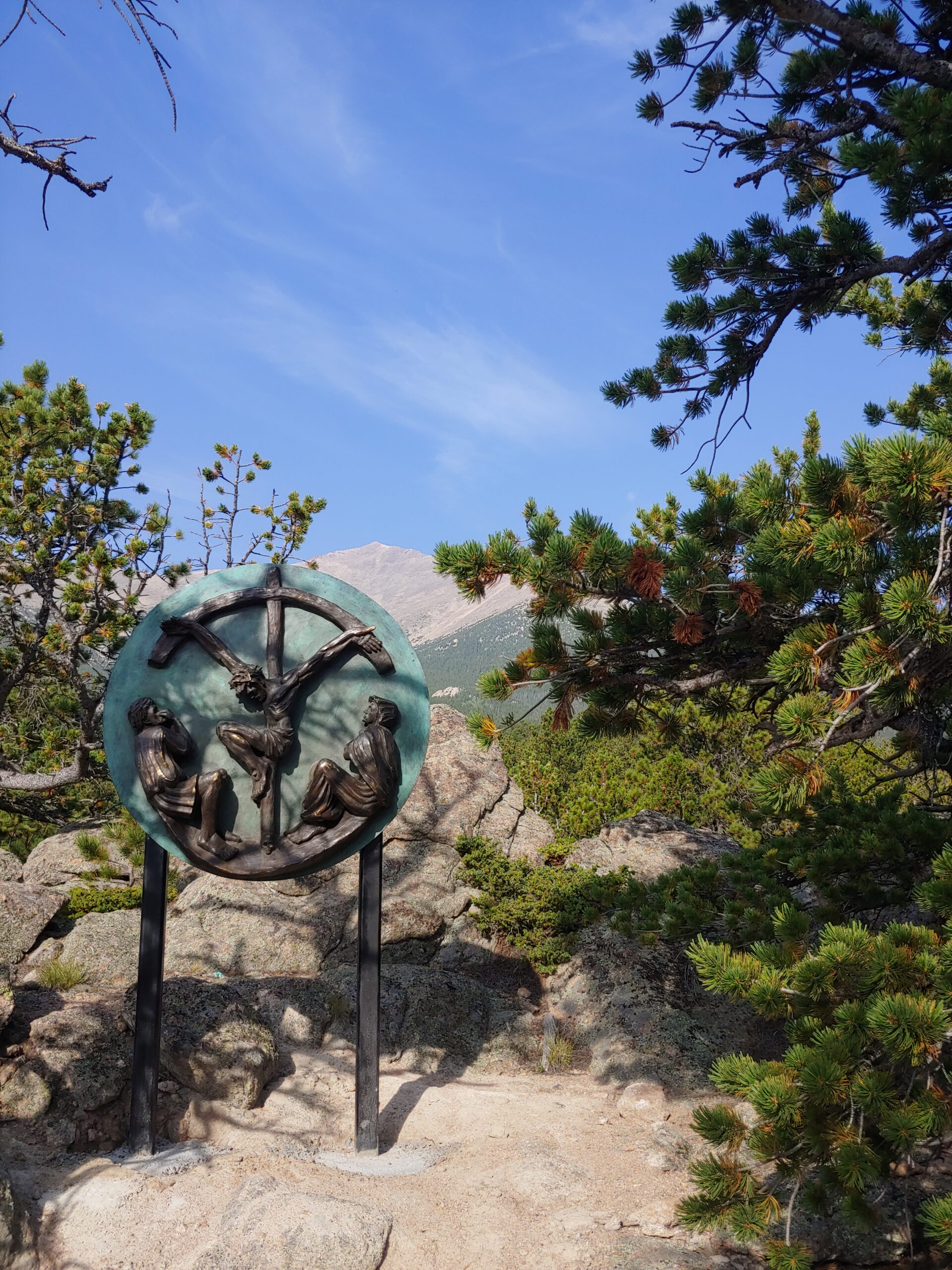 Learn the rich history and heritage of the new trail!
Installed in fall of 2021, the new Stations of the Cross Trail climbs the hill behind St. Williams Lodge in the center of property.  The trail culminates with Station XII, the Crucifixion, atop a rocky bluff overlooking the magnificent Tahosa Valley before desccending to return to the start.
Showcasing the artwork of Timothy Schmalz, a Canadian artist and sculptor, the Stations of the Cross are made of cast bronze, set amidst the beauty of the alpine lodgpole and ponderosa pines.  The Stations guide visitors along an experience in prayer with Christ as He journeys to His death on Calvary, and ultimately His Resurrection.
Finally, the Stations represent a new beginning for Camp St. Malo as well.  In 2013, flooding washed away the former JPII trail that once allowed guests to walk in the footsteps of Pope St. John Paul II, who visited Camp St. Malo in 1993.  Now, this new trail, dedicated as well to John Paul II, gives visitors once again the opportunity to walk in prayer with a pope and saint, a lover of Christ and lover of Creation.
Join us for an experience of beauty and prayer that you will not soon forget.